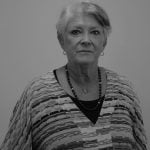 Holly Lou Streem
REALTOR® DRE # 0087185
A little about me
Holly Lou Stream has been a practicing real estate agent for over 40 years. She is a firm believer that investing in real estate can help to provide a stable future for a person and their family. She provides clients with a clear perspective of what can be accomplished by acquiring real property. She believes when clients trust and believe in property ownership it can have a positive impact on one's financial future. She really enjoys working closely with clients, to ensure they find a property that fits their financial needs. Outside of real estate Holly enjoys many outdoor activities such as pickle ball, tennis, and golf. She also enjoys to travel and to go to the theater.

Our clients are awesome
"Lee Ann sold my parents house over 15 years ago. They loved working with her. They appreciated her a
…
ttention to detail and patience. So when I was ready to purchase my first home, I had to contact Lee Ann and Tom. Lee Ann and Tom were very helpful finding me something that met my needs. As a first time home buyer I knew that they would guide me as if I were family and not let me make a mistake. I felt comfortable with their recommendations throughout the process. They were available anytime I had questions and I appreciate their guidance."
"Lee Ann and Tom were deeply knowledgeable of the diverse neighborhoods in our city of choice. Throug
…
h their networking, they found us a "forever" property as our first home and we had very little competition because of their guidance. Now we are happily raising our family in the same home and we are so grateful to Lee Ann and Tom Warner. Thank you!"
""Pam: Lee Ann has wonderful people skills! She has been totally sensitive to our every need. When sh
…
e lists your house, you'd better be ready to move! Deb: Lee Ann successfully marketed and sold two residential properties for our family, just as the market began to soften. She was positive, upbeat and steady from Day One through final closing. I recommend her without reservation to anyone wishing to buy or sell real estate. She is a pro!"